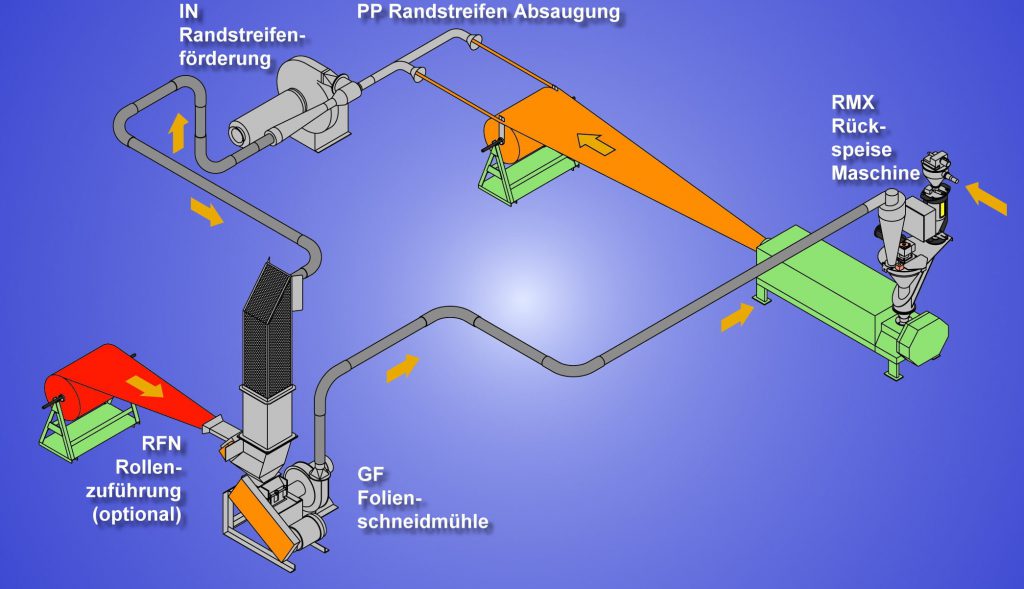 Waste recycling in film and tape production, coating equipment and other extrusion processes is a key element in reducing overall manufacturing costs. Without the huge investment and energy costs associated with regranulation, the asr® system recycles edge waste, waste on rolls and loose waste, and makes profits from these materials. By returning your recyclables "in-line", you ensure that the raw materials are returned to first-class quality. The closed circuit eliminates impurities. The material is not additionally thermally stressed and prevents degeneration at the molecular level.

– Printable specifications (german)

– Printable specifications (english)
For your request:
Please contact us directly or send us the completed data sheet.
Notice:
The printable equipment specification sheets contained on this page were created with Adobe Acrobat. To view them, you will need the Adobe Acrobat Reader. If you do not have this program, you may download it for free by clicking the icon below.