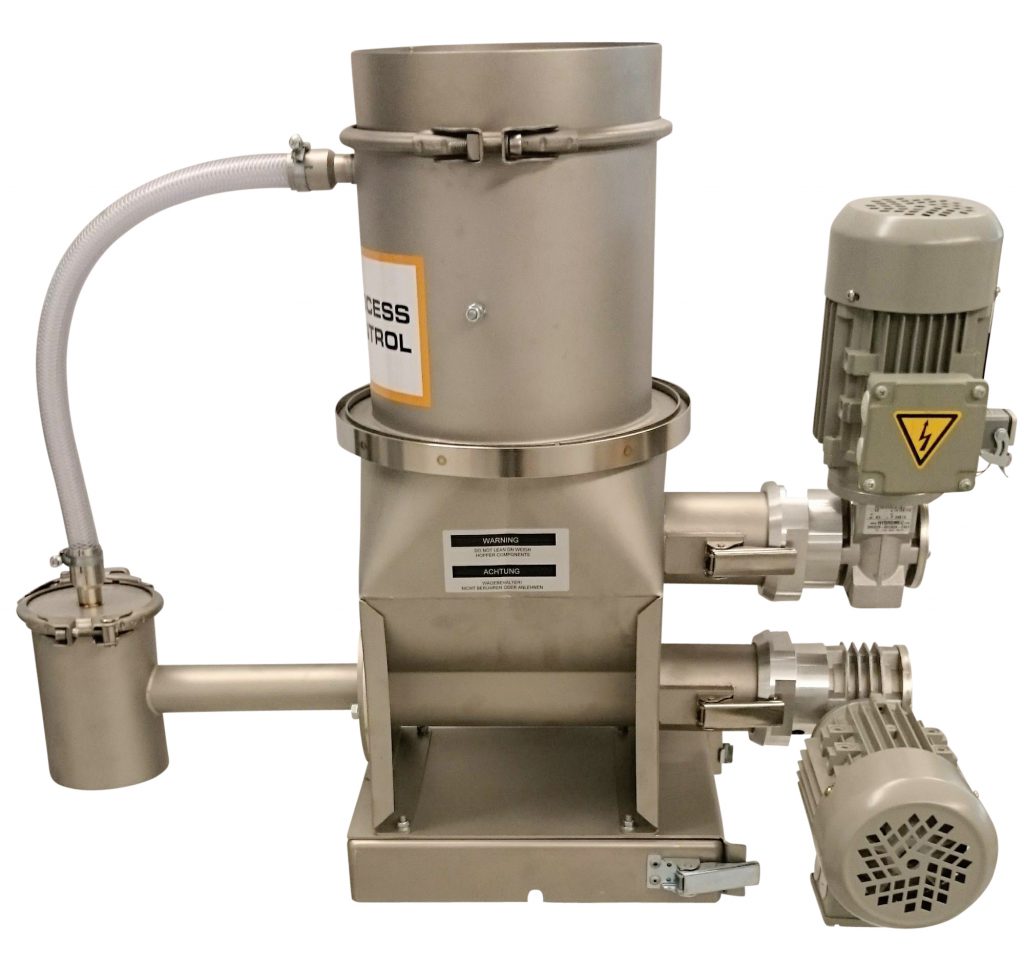 PROCESS CONTROL develops and supplies powder Feeders which are made of glass bead blasted stainless steel 1.4301 and can be used as stand-alone dispensers or as part of a gravimetric multi-component blender. These devices use proven technology in our continuous gravimetric mixers: PWM drive with encoder signal feedback or AC frequency converter and DSP signal processing technology. Metering screw and agitator to prevent bridging are driven by separate motors. The agitator can be operated intermittently with sensitive materials and at freely selectable speed. Due to the variety of possible combinations of gear ratios with different screw diameters and screw geometries, almost all bulk materials can be dosed without any problems. Dosing motor and agitator motor are connected to the controller by means of plugs so that they and the dosing hopper can be quickly removed for cleaning when changing materials.

– Printable specifications (german)

– Printable specifications (english)
For your request:
Please contact us directly or send us the completed data sheet.
Notice:
The printable equipment specification sheets contained on this page were created with Adobe Acrobat. To view them, you will need the Adobe Acrobat Reader. If you do not have this program, you may download it for free by clicking the icon below.