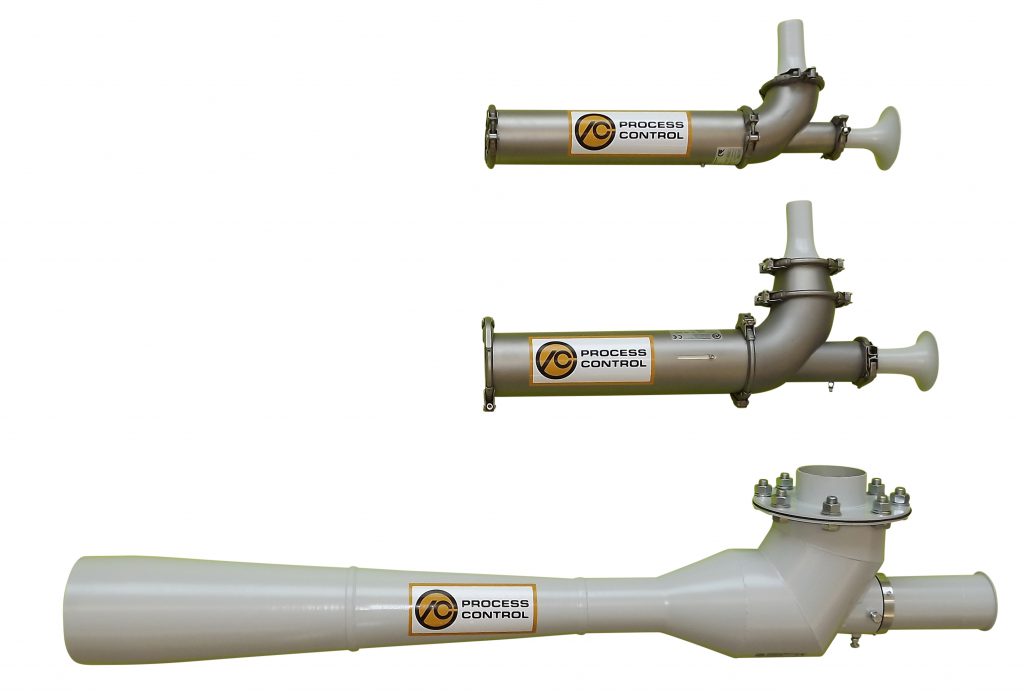 Process Control's IN Series Inducers are designed to pick up and convey edge and/or bleed trims generated in the production of plastic film or other thin-gauge products such as foam, tape, paper or foil. These continuous trims are picked up by suction, conveyed into the inducer's ventury section and blown to a destination such as a Process Control film grinder or a waste container.

Process Control inducer manifolds are designed to insure that the air velocity at the pickup point is maintained so that trims do not wrap around the cutters.

The IN Series inducers feature an adjustable venturi to allow you to tune the inducer for peak performance with your installation.

IN Series inducers have a higher induced air to primary air ratio than conventional trim removal systems, providing excellent pickup and conveying performance.

IN Series inducers are designed to adapt easily to the installation requirements of your extrusion lines. The fan may also be mounted remotely from the ventury using additional tubing.

– Printable specifications (german)

– Printable specifications (english)
For your request:
Please contact us directly or send us the completed data sheet.
Notice:
The printable equipment specification sheets contained on this page were created with Adobe Acrobat. To view them, you will need the Adobe Acrobat Reader. If you do not have this program, you may download it for free by clicking the icon below.