Our blending systems deliver a powerful performance to ensure a quality end product. The X-Series continuous gravimetric blender provides a precise homogenous blend of materials where the plastic process requires exact controls. It's high resolution weighing system allows precise low-rate, additive feeding to minimize usage of costly materials. With unsurpassed blend accuracy and homogeneity, the X-Series has a wide range of configurations to meet the needs of any application.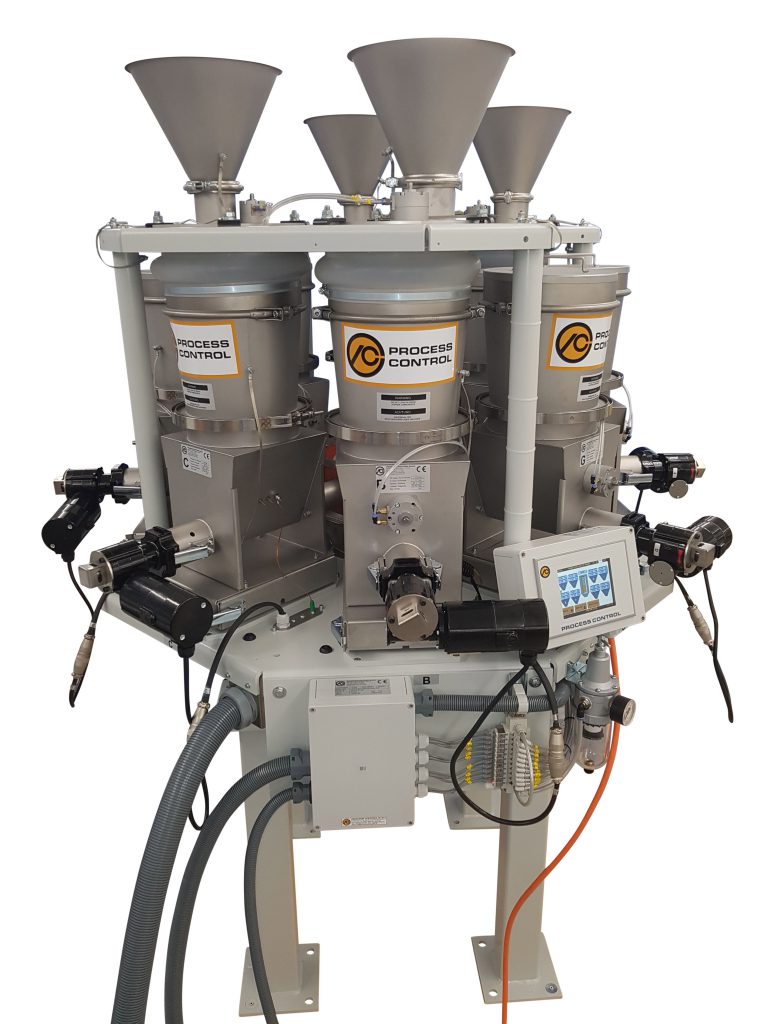 XDC6 for powder components. To use for direct extrusion, compounding and various other applications. Throughputs from 200g/h per component up to 4t/h total throughput.

– Printable specifications (german)

– Printable specifications (english)
As an option, PROCESS CONTROL offers various tools for process data acquisition and communication software for the continuous gravimetric mixer.
For your request:
Please contact us directly or send us the completed data sheet.
Notice:
The printable equipment specification sheets contained on this page were created with Adobe Acrobat. To view them, you will need the Adobe Acrobat Reader. If you do not have this program, you may download it for free by clicking the icon below.